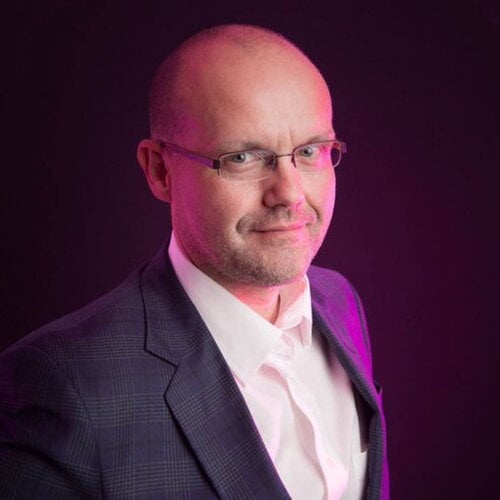 Ivo Georgiev
Chief Executive Officer
Our fearless leader, Ivo is truly one of one. After first getting interested in computers in the 80s while living in his native Macedonia and plying his trade for many years in Europe, Ivo came to Canada in 1999 and has worked in the West Coast cybersecurity scene ever since.
Before Mirai, Ivo had been an independent security consultant in BC for nearly 20 years. During this time, Ivo observed many of the cybersecurity problems that companies still face today, including inefficient security spending, poor security buy-in from executives, and a lack of proper communication from the technical to the business side of organizations.
That is why, after witnessing a presentation by Alex at an ISACA event, Ivo decided to have lunch with him and discuss the state of cybersecurity and their shared grievances. This planted the seed that would eventually lead to Ivo and Alex founding Mirai in 2017.
With Mirai, Ivo as CEO has been able to address the problems with mistranslation and buy-in that he saw so often as an independent consultant by fostering an excellent corporate culture of accountability, communication, and a commitment to helping clients build strong cybersecurity cultures.
If you spend over five minutes with Ivo, he will tell you his favorite movie is Idiocracy. As that movie is a satire about a dumbed-down, anti-intellectual dystopia, it's pretty clear why Ivo has devoted much of his life to making sure cybersecurity knowledge is dispersed as widely as possible.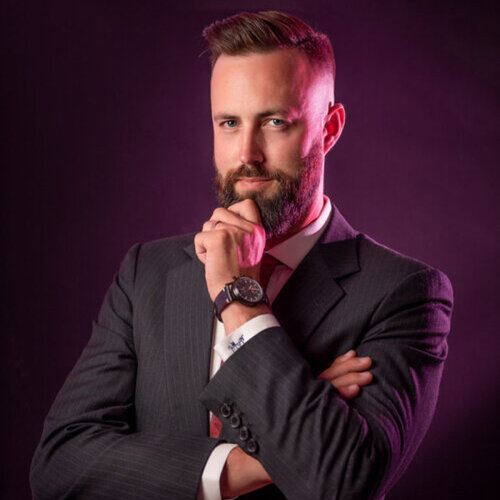 Alex Dow
Chief Innovation Officer
Alex is a cybersecurity veteran, having been interested in the field since watching Hackers as an impressionable teen way back in the mid-90s. A leader in the West Coast cybersecurity community for the past two decades, Alex has worked within three mission-critical Security Operations Centers (including the Vancouver Winter 2010 Olympics SOC) and established Vancouver's cybersecurity community through the founding of the BSides Conference in 2013.

In 2017, Alex co-founded Mirai to combat a cyber security apparatus that prioritized sales over consulting, quick fixes over guided implementation, and technology over education. For Alex, cybersecurity is all about tailoring security solutions to the client's needs and helping them achieve their security goals.
As Mirai's Chief Innovation Officer, Alex has a thirst for creativity and is always searching for (and empowering the Mirai team to discover) new ways to do cybersecurity better.
With a commitment to innovation and knowledge that informs both his personal and professional life, Alex spends his time away from Mirai teaching for the Sans Institute, contributing to cybersecurity literature, and advising the higher education sector on the future of cybersecurity.

At home, he loves spending time with his family, meeting new people, and unwinding to Nirvana's Unplugged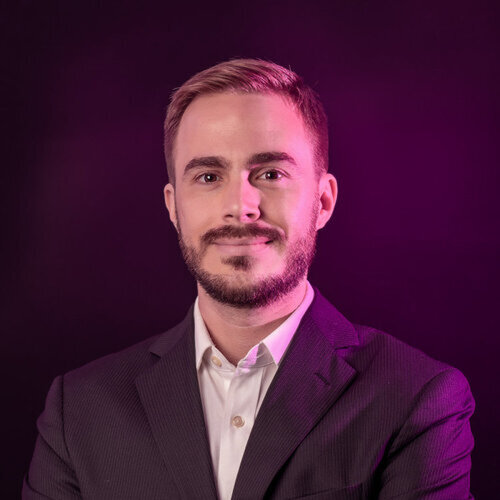 Sandy Buchanan
Chief Security Officer
Sandy is a cybersecurity engineer with a background in safety-critical and security-critical systems.
Having worked in various industries (including, Automotive, Aerospace, Maritime, Oil and Gas, Energy, and High Tech), Sandy was one of Mirai's first hires in January 2018.
As Mirai's Chief Security Officer, Sandy has a passion for helping companies in their hour of need. He takes pride in being a part of the good fight against malicious actors who use technology for selfish and illegal gains.
Sandy's commitment to security extends to his presence in the cybersecurity community, where he helped to produce the inaugural B|Sides security conference and is currently acting as Co-producer for B|Sides Vancouver, the city's premier grassroots information security conference.
Away from his work, Sandy loves building things in his workshop, hiking, and board games.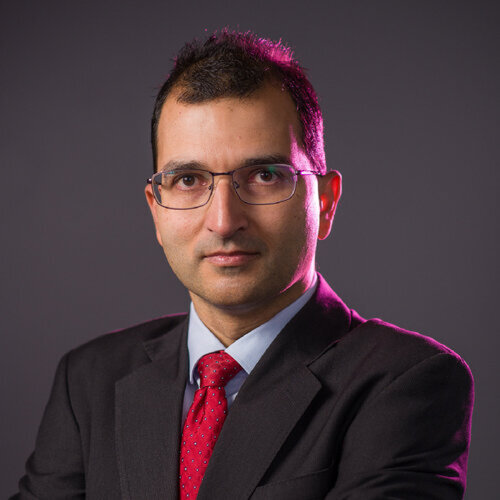 Nick Maltchev
Chief Operating Officer
Since getting his first job cleaning windshields as a 13-year-old in Bulgaria, Nick has always had high ambitions. Renowned from a young age as a software developer in his native country, Nick also worked in business administration and futures trading before coming to Vancouver in 2001 to study computer science at UBC. With a combined skillset of computer savvy and business expertise, Nick has held several high-level positions at notable companies before coming to Mirai, including 12 years of service at Advanced Nutrients, where he worked his way up to General Manager and oversaw tremendous year-to-year growth.
Never losing his passion for technology, Nick joined Mirai in March 2020, and has been instrumental in spearheading our work with Teck Resources.
As someone who sees the positive in every experience, Nick is thrilled to be in his newly expanded role as COO and looks forward to empowering the Mirai team to do good work and continue our rise as a premiere cybersecurity consultancy.
Away from work, Nick loves listening to Dark Side of the Moon, his easy choice for the greatest album of all time.
Interested in joining the Mirai Security team?
The DNA of Mirai Security was forged out of the cyber security community by members who wanted to do security better. The founding members of Mirai realized the potential of the community they were a part of and focused on growing a collective of like-minded cyber security professionals, creating a great team culture and working on exciting projects.
Mirai continues to support the security community through sponsorship, mentorship, and recruitment.