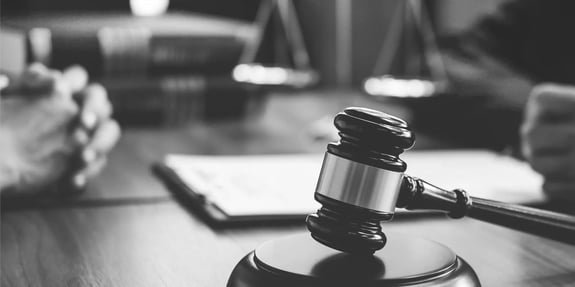 Governance, Risk
& Compliance (GRC)
Introduction
A HOLISTIC APPROACH
In today's digital age, the amount of sensitive data being handled by organizations is growing at an unprecedented rate. From personal and financial information to intellectual property and trade secrets, the consequences of a data breach can be catastrophic — both reputationally and financially.
As a result, businesses are fortifying their cyber defences to protect against the risk of a breach. But a siloed approach to cybersecurity is not enough.
Organizations must adopt a holistic approach that addresses governance, risk and compliance (GRC) to effectively manage and secure sensitive data. In this article, we will clarify what is meant by 'GRC' and how its various components work together to mitigate risk and enable business.
WHAT IS GOVERNANCE, RISK AND COMPLIANCE (GRC) IN CYBERSECURITY?
Governance, Risk and Compliance (GRC) is a holistic approach to managing information security risks within an organization. The GRC model seeks to align corporate governance, enterprise risk management, and regulatory compliance with the organization's IT and business initiatives.


Governance
'Governance' refers to the creation and management of policies, procedures, and controls to ensure that information technology is used responsibly and effectively. IT governance is comprised of several subcategories of activities, which include the following:
Strategy and business alignment
Security policies and standards
Risk management and control frameworks
Resource management
Roles and responsibilities
Data ownership, sharing, and data privacy
Conflict management
Metrics and reporting
IT, operational technology (OT), and Internet of Things (IoT) convergence
Collaborative information security (infosec)
Tool and vendor consolidation
Evaluating control effectiveness
Security roadmap maintenance
Risk
In GRC, 'risk' refers to the potential for harm or loss resulting from a cybersecurity incident. Risk-related activities include identifying, assessing, prioritizing, and mitigating cyber risks to develop resilience in an organization's information systems.


Compliance
While governance activities focus on policies, procedures, and controls to guide an organization, 'compliance' is about meeting the requirements set forth by the laws, regulations, and standards relevant to its industry, operations, and information systems. Compliance activities are meant to ensure the organization follows these requirements and can avoid legal or financial penalties.
You may be wondering if some of those governance activities overlap with what we define as risk and compliance, and the answer is yes! These are interrelated components of an effective cybersecurity program, which is why they're grouped together as the practice of GRC.


WHY IS GRC IMPORTANT?
GRC is essential to the success (and increasingly, survival) of any organization that handles sensitive information, such as personal data and financial records. The rising number of data breaches and cyber attacks necessitates a comprehensive, proactive approach to information security that aligns with evolving legal and regulatory requirements.
Without a GRC program in place, organizations increase their risk of a data breach while decreasing the likelihood of responding appropriately. Further, they are prone to reputational damage, loss of customer trust, and economic loss via ransomware, lost revenues, or legal penalties and fines.


GRC Will Drive Your Business Forward
However, GRC is not just about risk aversion. When an organization aligns its cybersecurity strategy and programs with its business goals, it can improve operational efficiency, foster innovation, and drive sustainable growth.
GRC allows for the identification and prioritization of critical assets and processes, ensuring resources are allocated appropriately to protect them. This proactive approach minimizes unplanned disruptions, reducing downtime and optimizing workflows.
Further, by considering cybersecurity requirements early in the development of new products, services, or processes, organizations can introduce innovative solutions with confidence — confidence that the security risks are being managed.
Finally, by demonstrating strong cybersecurity measures and compliance with regulatory requirements, organizations build trust with customers, partners, and other stakeholders. This trust enhances the organization's reputation, attracting new business opportunities and safeguarding existing relationships.
With cybersecurity aligned with business goals via an integrated GRC program, organizations can seize growth opportunities confidently and maintain a competitive edge in the digital landscape.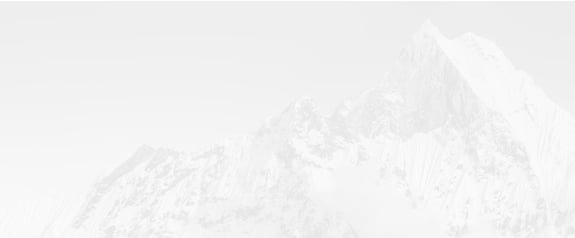 CYBERSECURITY POLICIES AND STANDARDS
Policy management is a vital component of GRC. Well-defined security policies and standards provide the framework for organizations to define security guidelines and guardrails, set expectations, and ensure regulatory compliance.
To effectively manage cybersecurity policies, organizations should develop a structured approach that specifies development and review processes as well as communication and training programs. Indeed, employees tend to be the weakest link in a company's security posture, and these policies should inform an organization's approach to security awareness and human risk.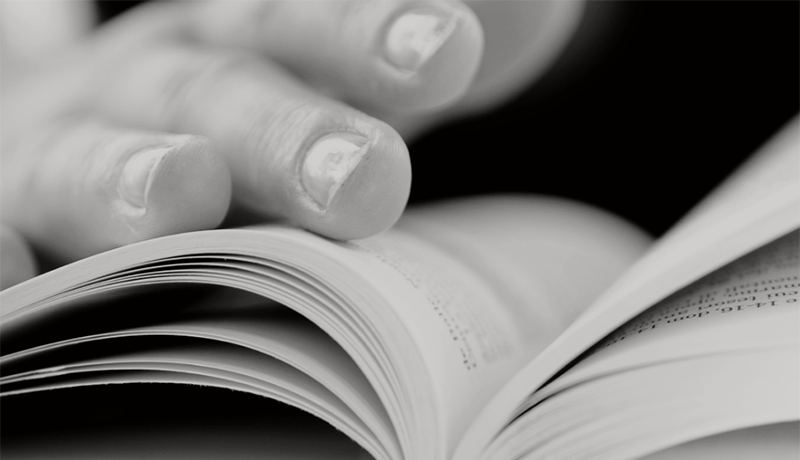 RISK MANAGEMENT AND CONTROL FRAMEWORKS
There are several frameworks organizations can use to guide their GRC efforts, including SOC 2, ISO 27001, PCI DSS, NIST, FedRAMP, COSO, COBIT, and FAIR. The appropriateness of each framework depends on factors such as the organization's industry, location (including areas served), and types of data processed.
ISO 27001
ISO 27001 is an internationally-recognized standard that defines how an information security management system (ISMS) should be implemented and maintained. This framework takes a holistic approach to cybersecurity, combining the areas of risk management and cyber-resilience with operational excellence.
ISO 27001 has a broader scope than SOC 2, which focuses primarily on data security controls, and prescribes the implementation of cybersecurity best practices across the entire organization. It also tends to be more popular than SOC 2 outside of North America.
Implementing ISO 27001 requires substantial effort and complete buy-in from company leadership, making it one of the more difficult certifications to maintain. However, its reputational and operational benefits make it a worthwhile endeavour — particularly for large organizations seeking to standardize their information security approach.
SOC 2
SOC 2 is a compliance standard for service providers that handle sensitive customer information. It specifies how organizations should manage customer data.
SOC 2 is popular in North America and focuses on the security and availability of information systems. It uses a framework called the Trust Services Criteria to evaluate performance in up to five categories:
Security
Availability
Processing integrity
Confidentiality
Privacy
The security category is mandatory, though organizations have the option of whether or not to pursue the other criteria. As many have noted, this makes the SOC 2 standard somewhat of a "choose your own adventure" approach to cybersecurity compliance.
The SOC 2 audit, while narrowly focused on the area of customer data security, is very expensive — approximately twice the cost of ISO 27001. Though, it can instill a great deal of trust in an organization's ability to safeguard customer information.
PCI DSS
PCI DSS (Payment Card Industry Data Security Standard) is a set of security standards for handling payment card data.
The PCI Security Standards Council (SSC) administers the DSS and is comprised of stakeholders from six major payment brands, including MasterCard, Visa, and American Express. The council is supported by an advisory board made up of more than 30 organizations.
PCI DSS specifies twelve requirements for any organization that processes payment cards. For example, these organizations must regularly test their security systems and processes. Non-compliance can result in fines and restrictions on the ability to accept payment cards.
NIST
The National Institute of Standards and Technology (NIST) is a US federal agency. It is part of the United States Department of Commerce, and its mission is to promote innovation by advancing measurement science and technology standards.
The agency's cybersecurity framework, the NIST CSF, is widely used and referenced by organizations of all sizes across industries. This voluntary framework is designed to provide flexible guidance based on the organization's risk management context. It also aligns well with other cybersecurity standards, such as ISO 27001, SOC 2, and HIPAA.
Having been adopted by both private and public sector organizations — including several government entities within and outside the US — the NIST CSF is considered a common language of cybersecurity risk management.
FedRAMP
FedRAMP (Federal Risk and Authorization Management Program) promotes the secure use of cloud IT services by the US federal government. The FedRAMP standard also informs the Government of Canada's cloud adoption strategy.
FedRAMP requires cloud providers to undergo an authorization process that includes an assessment by an accredited third-party assessment organization (3PAO). This process determines whether the provider meets the program's rigorous security standards. FedRAMP's security controls are based on NIST.
Once authorized, cloud providers must continuously monitor and assess their security controls, undergoing re-authorization every three years to ensure ongoing compliance.
CIS
The Center for Internet Security (CIS) Critical Security Controls (CSCs) are a set of 18 prioritized actions that provide a structured framework for organizations to bolster their cybersecurity posture. These controls, developed based on real-world attack data and expert insights, address key areas of vulnerability to mitigate prevalent cyber risks effectively.

Designed for adaptability across industries and organization sizes, the CIS CSCs offer a flexible approach to risk management. By following these controls, organizations can establish a solid foundation for their cybersecurity efforts, encompassing aspects like inventory and control of hardware and software assets, vulnerability management, secure configurations, network protection, and incident response. The CIS CSCs empower organizations to proactively defend against emerging threats, enhance data protection, and ensure the resilience of their digital environments. For more in-depth information on each control and its implementation, you can explore the official CIS website.
COSO
The Committee of Sponsoring Organizations of the Treadway Commission (COSO) provides organizations with guidance on enterprise risk management (ERM), internal control, and fraud deterrence. While not exclusively focused on cybersecurity, it provides a strong foundation for managing cyber risks within an organization.
COSO consists of five interrelated components meant to integrate risk management into an enterprise's operational processes and strategy: a control environment, risk assessments, control activities, information and communication, and effective monitoring.
Adherence to COSO is not mandatory, though implementing the standard across an organization can help improve operational efficiency while reducing risks.
COBIT
COBIT stands for Control Objectives for Information and Related Technologies, a globally recognized IT governance framework. Its goal is to align business, IT, and compliance stakeholders with commonly sought objectives and outcomes.
Five core principles uphold COBIT's approach to IT governance: meeting stakeholder needs, covering the enterprise end-to-end, applying a single integrated framework, enabling a holistic approach, and separating governance from management.
COBIT was developed and updated by ISACA beginning in 1996. Unlike ISO 27001, it is considered a 'best practice' at the organizational level, rather than a 'standard,' and organizations cannot be certified against COBIT — though individuals can.
FAIR
The Factor Analysis of Information Risk (FAIR) model helps organizations quantify cybersecurity risk so they can make well-informed business decisions founded on accurate risk evaluations. Notably, it aids organizations in evolving from a compliance-based to risk-based approach to cyber risk management.
Regulatory compliance alone provides the bare minimum for information security, whereas risk-based approaches promote a better balance between business enablement and protection.
FAIR is an open standard supported by The Open Group. It is internationally recognized and used voluntarily across many sectors including finance, energy, and healthcare.
SECURITY CONTROLS ASSESSMENTS
To achieve compliance with a cybersecurity control framework — or to gain a clear picture of their current cybersecurity posture — organizations need to regularly perform the appropriate security controls assessments.
These assessments evaluate the effectiveness of the cybersecurity controls that have been implemented, identifying security gaps and areas for improvement.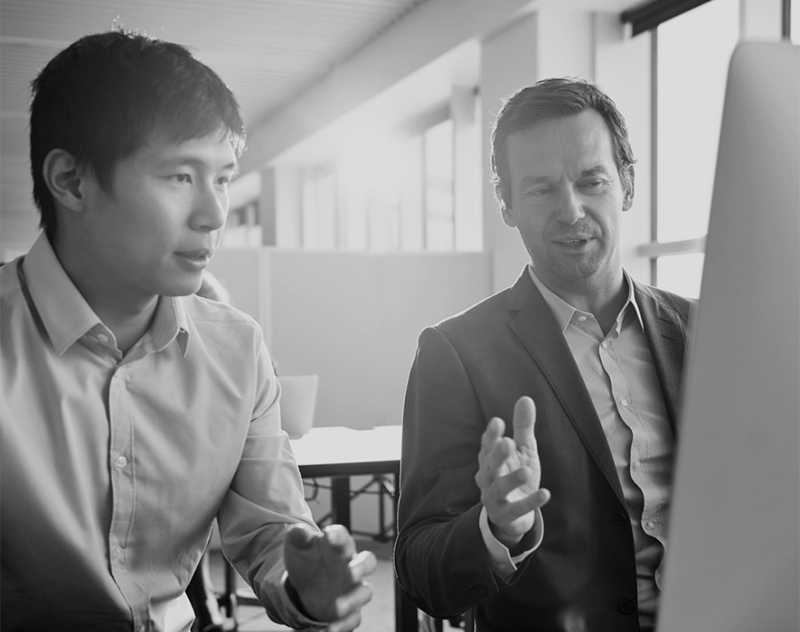 Here are some examples of security controls assessments that apply to different control frameworks, processes, and environments:
SOC 2 Gap Assessment | Align your organization with SOC 2's Trust Services Criteria (TSC)
ISO 27001 Gap Assessment | Let experienced cybersecurity consultants and auditors guide your ISO 27001 implementation
CIS Security Controls Assessment | Assess your cybersecurity measures against the Center for Internet Security (CIS) controls, a set of recognized guidelines for enhancing security.
NIST CSF Security Controls Assessment | Evaluate your cybersecurity posture using the National Institute of Standards and Technology (NIST) Cybersecurity Framework (CSF) recommended controls, fostering better protection.
FedRAMP Security Controls Assessment | Ensure cloud services comply with the Federal Risk and Authorization Management Program (FedRAMP), meeting strict U.S. government security requirements.
WHAT IS A CYBERSECURITY RISK ASSESSMENT & THIRD-PARTY RISK ASSESSMENT?
A cybersecurity risk assessment is a process for evaluating potential risks to an organization's information systems and data. It is a comprehensive assessment that goes beyond "ticking the box" to satisfy compliance requirements.
Cybersecurity risk assessments aim to quantify potential impacts and prioritize mitigation efforts to improve the organization's overall security posture. The activity helps centralize the risk management function and integrates with broader enterprise risk management strategies.
For a more focused evaluation of data privacy risks, organizations may consider a data security and privacy assessment rather than a cyber risk assessment.
Third-Party R
isk
A
ssess
ment
Evaluating third-party services, software, and hardware is crucial for a strong cybersecurity strategy. This involves assessing external partners to ensure they meet your security standards. Consider their data protection practices, security policies, and compliance with regulations. Regular audits and robust contractual agreements are essential. Continuous monitoring and joint incident response plans help maintain secure collaborations and safeguard sensitive data. This approach enhances your overall cybersecurity posture.
SECURITY ADVISORY SERVICES
To effectively manage their cybersecurity needs, businesses may consider retaining security advisory services from a trusted cybersecurity partner. By gaining access to a dedicated consultant who brings clarity and cohesiveness to their security initiatives, organizations acquire instant domain expertise that is difficult to hire for or develop internally.
Further, integrating a consultant into the organization can help jumpstart its internal cybersecurity capabilities by providing an accessible source of knowledge and nurturing the growth of junior IT staff.
For more information on how cybersecurity advisory services can be tailored to suit your organization's needs, contact us today.
SCHEDULE A MEETING WITH AN EXPERT
Mirai's focus is on delivering solutions that are matched to each organization's unique needs.

Whether you're an SME just starting to understand what security risk posture means or part of a complex multi-unit enterprise looking to supplement your team with specific expertise, Mirai can help.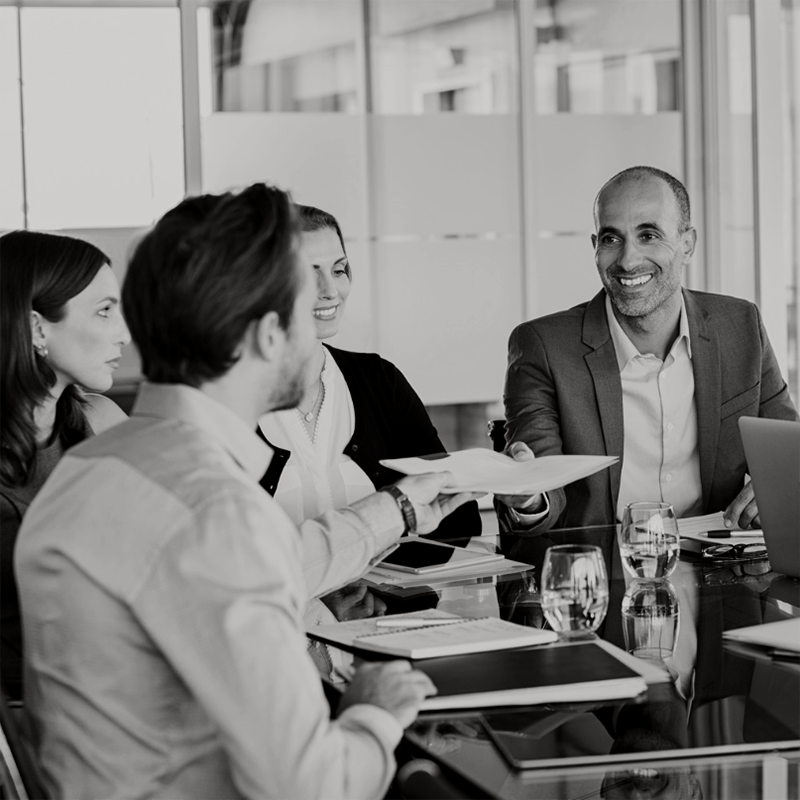 WHAT IS A PRIVACY IMPACT ASSESSMENT (PIA)?
A Privacy Impact Assessment (PIA) is a systematic evaluation of a project, product, or system to identify and assess potential privacy risks. The goal of a PIA is to ensure that privacy risks are identified and mitigated before they cause harm. A PIA can help organizations comply with data privacy laws and improve their overall privacy posture.
In Canada, the OPC specifies that PIAs are generally required when a program or activity may impact individuals' personal information. Some provinces, including Quebec and British Columbia, provide separate guidance on conducting PIAs. Specifically in Quebec, both public and private corporations handling privacy data must conduct PIAs to protect personal information and comply with data privacy regulations. This requirement applies regardless of your company's location, extending to situations where you have employees, customers, suppliers, or store data within Quebec's jurisdiction.
CAREERS IN GRC
Those in GRC roles are usually described as analysts, consultants, or engineers. For example, you may see job titles such as GRC Consultant, Governance and Policy Analyst, or Security and Compliance Engineer. These positions can be found on internal cybersecurity teams or within cybersecurity consulting firms.
As a GRC professional, you would help organizations comply with data privacy regulations, audit existing policies and procedures, and manage risk to improve their overall security posture. GRC careers require a combination of technical and business skills and provide opportunities for professional growth.
While certification is not required for most entry-level GRC positions, many in the field seek designations such as CompTIA's Security+ and ISACA's Certified Information Security Auditor (CISA). Further, GRC professionals may seek more focused certifications such as the Cloud Security Alliance's Certificate of Cloud Security Knowledge (CCSK) or IAPP's Certified Information Privacy Professional (CIPP).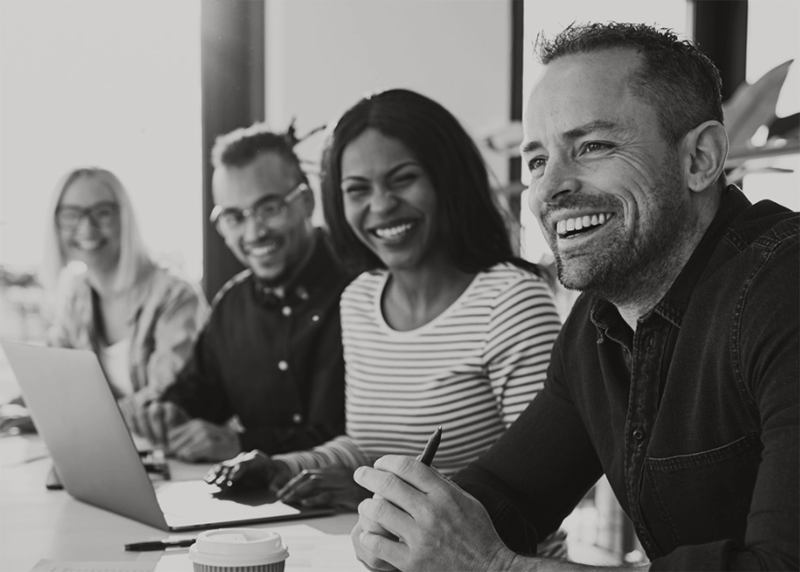 Visit Mirai Security's careers page to see what GRC roles are currently available.
IN SUMMARY
Governance, Risk, and Compliance (GRC) is a comprehensive approach to managing information security. GRC aligns corporate governance, enterprise risk management, and regulatory compliance with an organization's IT and business initiatives.
Implementing a GRC program is critical for organizations that handle sensitive information. There are several GRC frameworks and certifications available to guide organizations' GRC efforts. The best choice of framework depends on various factors such as industry, location, and types of data processed.
As data privacy regulations tighten, organizations of all sizes are now legally obligated to safeguard personally identifiable information (PII). Numerous data privacy laws require organizational compliance based on their location and the location of their customers, including the GDPR (Europe), CCPA (California), PIPEDA (Canada), and Quebec Privacy Act (Quebec). These regulations establish distinct standards for data protection, breach notifications, and privacy rights. Non-compliance can lead to substantial fines.
If you'd like guidance implementing your GRC program, conducting a cyber risk assessment, or aligning your organization with a recognized compliance framework, contact our GRC experts today.
SCHEDULE A MEETING
Mirai Security is a trusted cybersecurity partner for businesses across North America.
If you have an information security problem to solve or a challenge to discuss, we'd love to hear from you.