Cybersecurity Tabletop Exercise
Responding to a live cyber incident requires cohesion, urgency, and practice.
"Bad days" can happen to any of us. They create confusion, and responding in confusion is tough.
Do you trust that your team will respond appropriately when the heat is on?
Our Cybersecurity Tabletop Exercise is an engaging, interactive incident simulation that will challenge your responders to make good decisions under pressure.
We offer this service in two formats to suit your needs and participant group:
| | |
| --- | --- |
| 1. | |
| 2. | Tactical – For technical IT and security staff. This format focuses on executing technical response measures and communicating with decision-makers. It includes boots on the ground, direct technical incident response activities. |
In both formats, we will assess the participants' knowledge of approved escalation paths and their execution of an established communications plan.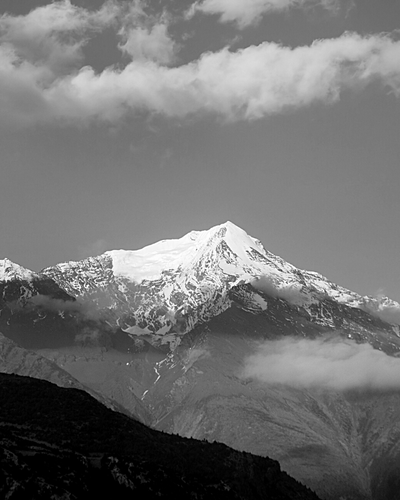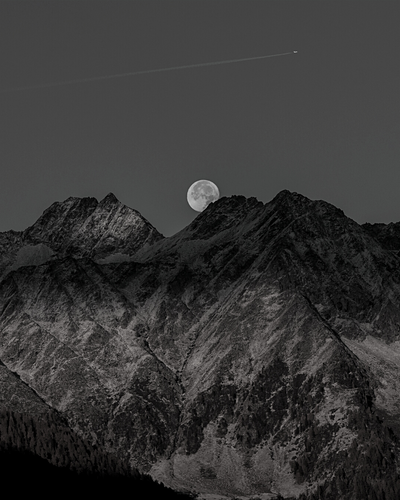 We will test your incident response plan
A prompt cyber incident response can save millions in fallout. Conversely, an inadequate response may lead to a host of issues including loss of data, loss of revenue, fines and lawsuits, an inability to deliver services or a complete shutdown of business operations.
This service will identify gaps and risk factors that standard assessments will not.
We don't just walk you through a slide presentation. We facilitate a fully-interactive simulation tailored to your industry. During the tabletop exercise, we will challenge your team to communicate effectively, coordinate a response, execute their incident response plans, and react to the consequences of their actions.
W

e design custom incident response scenarios


relevant to your industry
01

SIMULATION DESIGN

02

KICKOFF MEETING

03

TABLETOP EXERCISE

04

DEBRIEF
Simulation Design
We will review your relevant documentation* for our Simulation Design, including incidence response plans and playbooks, business continuity plans, disaster recovery plans, and enterprise risk management policies.
Kickoff Meeting
We'll host a Kickoff Meeting to give an overview of the exercise, review the simulation format, and confirm each participant's role.
Tabletop Exercise
We facilitate the Tabletop Exercise. Each participant will receive a situation manual for reference and respond to given scenarios in a Conditions, Actions, Needs (CAN) format.
Debrief
We Debrief the participants and deliver the Simulation Scorecard. During this high-value engagement, we will challenge attendees to describe what went right, what went wrong, and what they can do better next time.
*Need to create or update your incident response documentation first? No sweat! We can add on our Incident Response Plan service to build out an IR plan tailored to your business.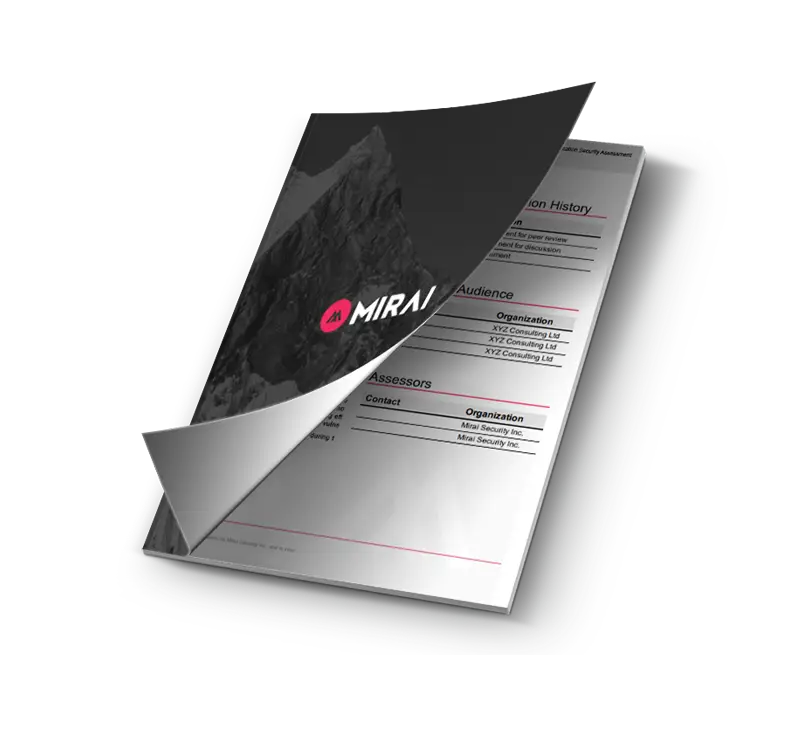 A

Simulation Scorecard

An

Executive Summary
And our Recommendations based on your team's performance
Our team of experienced incident responders has helped many organizations prepare for these crisis situations and test their plans.
With our Cybersecurity Tabletop Exercise, we will create a challenging scenario in a safe environment so you can assess — or prove — your team's ability to coordinate the necessary response.
Mirai Security is the first cybersecurity engineering firm with certified specialists in incident response, security testing, cloud security, governance, risk & compliance, application security, and human risk. We have extensive experience designing security architectures in highly regulated industries such as telecom, finance, critical infrastructure, and healthcare.