Ransomware Readiness Assessment
Ransomware defense is a competitive differentiator.
Customers gravitate toward businesses they can trust, and we developed our Ransomware Readiness Assessment with this reality in mind.
Is your organization prepared for a ransomware attack?
We're not going to sell you magic software that solves the ransomware problem.
No such software exists. But we have the expertise to assess your organization's technology, IT processes, and overall preparedness for a very 'bad day.'


We understand what it takes to protect data - and how to recover.
Our recommendations are prioritized and tailored to your business.
We'll separate the necessities from the nice-to-haves. And should you suffer an attack, you'll have clear, tactical instructions on how to respond.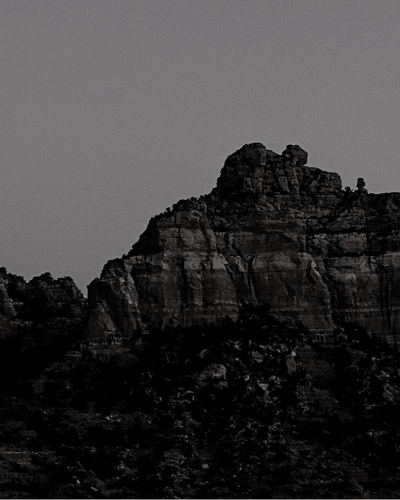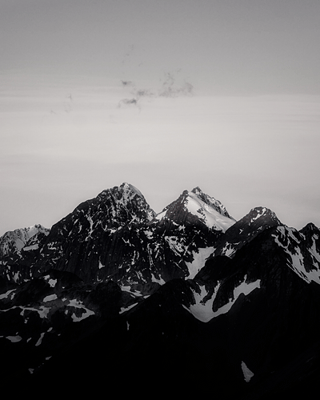 Receive a ransomware-focused Technical Readiness Assessment

Receive a Ransomware Readiness Roadmap with recommendations and cost estimates

We host a Strategy Session to review our findings and recommendations

Receive a Tactical Ransomware Playbook to use in the event of a breach
Paying a ransom
does not guarantee

data recovery
01

KICKOFF CALL

02

DISCOVERY SESSIONS

03

TECHNICAL SCAN

04

STRATEGY SESSION
Kickoff Call
We will hold a Kickoff Call with the appropriate stakeholders to review goals, requirements, and methodology.
Discovery Sessions
We'll coordinate Discovery Sessions with your team to review your business and IT processes, policies, and technology.
Technical Scan
We will perform a Technical Scan to probe your infrastructure for ransomware vulnerabilities.
Strategy Session
Finally, we'll host a Strategy Session to present our findings and recommendations.
We also offer comprehensive Penetration Testing of your IT infrastructure, at an additional cost.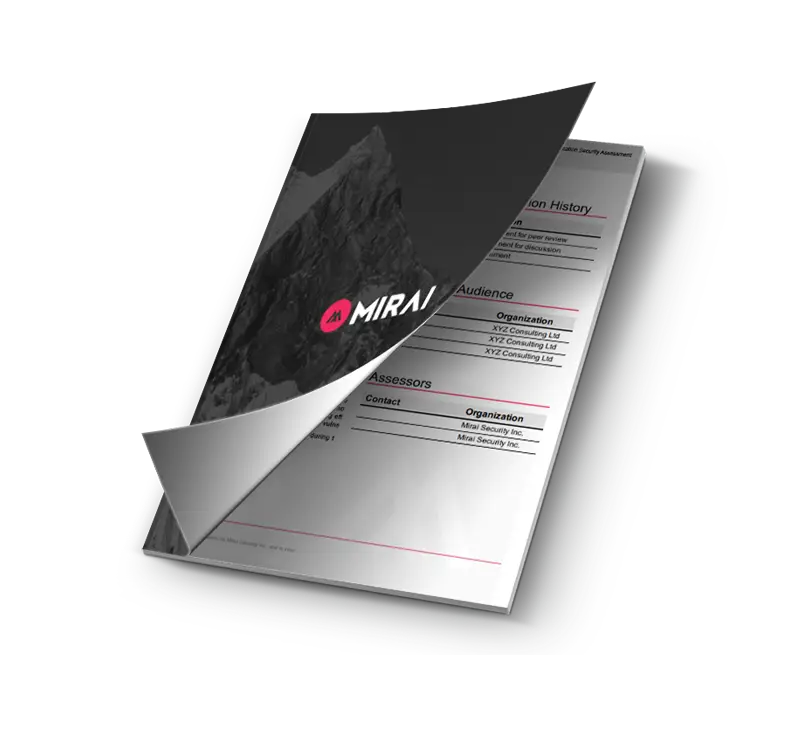 A Technical Readiness Assessment outlining where you stand
A Ransomware Readiness Roadmap, with cost estimates
A Tactical Ransomware Playbook to use in the event of a breach
Risk mitigation is not the only reason to develop your ransomware response plan.
Your customers will be more inclined to trust you with their business and data. Further, your organization will gain clarity and confidence surrounding its security posture.
Cybersecurity preparedness is a journey, and every part of the journey has value.
Mirai Security is the first cybersecurity engineering firm with certified specialists in incident response, security testing, cloud security, governance, risk & compliance, application security, and human risk. We have extensive experience designing security architectures in highly regulated industries such as telecom, finance, critical infrastructure, and healthcare.