Zero Down Incident Response Retainer
Reduce downtime. Respond to threats quickly.
Gain peace of mind.
It's not a matter of if. It's a matter of

when

.
Six out of every ten companies in the Americas experienced a cyber incident leading to economic loss in 2021, and the number of global cyberattack attempts continues to rise.
When your organization is impacted, don't waste precious time looking for the right security partner. It could mean the difference between a swift recovery and a complete shutdown of business operations.
Our incident response team understands the urgent need to restore your operations.
We have extensive experience in a multitude of industry verticals within the public and private sectors, including critical infrastructure, the military, and high-profile events such as the Vancouver 2010 Olympic Games.
Our industry-certified cybersecurity professionals and incident handlers can help your organization assess, contain, prioritize, and recover from cyber threats.
With our Zero Down Incident Response Retainer, a team of breach coaches, lawyers, and ransomware negotiators will be available to you as needed. After recovery, Mirai will provide prioritized recommendations to raise situational awareness and mitigate the risk of future cyber incidents.
We believe there are better uses for your budget than a costly incident response retainer.
That's why we offer
Zero Down

incident response retainer services

We will file all the necessary paperwork to ensure a prompt response — but you won't pay until you need us.
1. Contact our sales team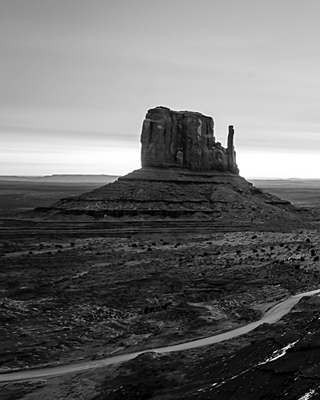 You will receive:
A signed Incident Response Retainer Contract

A Live Incident Best Practices Checklist with the number to call during an incident

A Journey Map to reassure your staff and illustrate our incident response process
In the event of an incident, here's what to expect:
01

INITIAL ASSESSMENT

02

DETECTION & ANALYSIS

03

CONTAINMENT, ERADICATION & RECOVERY

04

REPORTING & POST-INCIDENT ACTIVITIES
Initial Assessment
Mirai will work with your team to gather details, understand the impact on business operations, and gain access to the necessary files and systems.
We will evaluate any concerns surrounding personal, payment, or privileged information and advise whether you should alert the privacy commissioner.
You may be asked to complete an online form while we mobilize resources.
Detection and Analysis
With your team's assistance, we will provision and deploy tools to gather data for our analysis.
We will assess and analyze the situation while continuing to monitor for active threats.
Containment, Eradication and Recovery
We will work with your team to contain and eradicate the threat based on our analysis. At times, we may be required to return to the Detection and Analysis stage to gather more information.
Our paramount objective is to safely restore your operations.
Reporting and Post-Incident Activities
Once the threat is contained and eradicated, we will perform further analysis to identify the potential root cause. This will inform our recommendations and approach to recovery.
We will provide a Post-Incident Report and debrief your team. During the debrief, we will review the sequence of events and provide recommendations to reduce the risk of future incidents.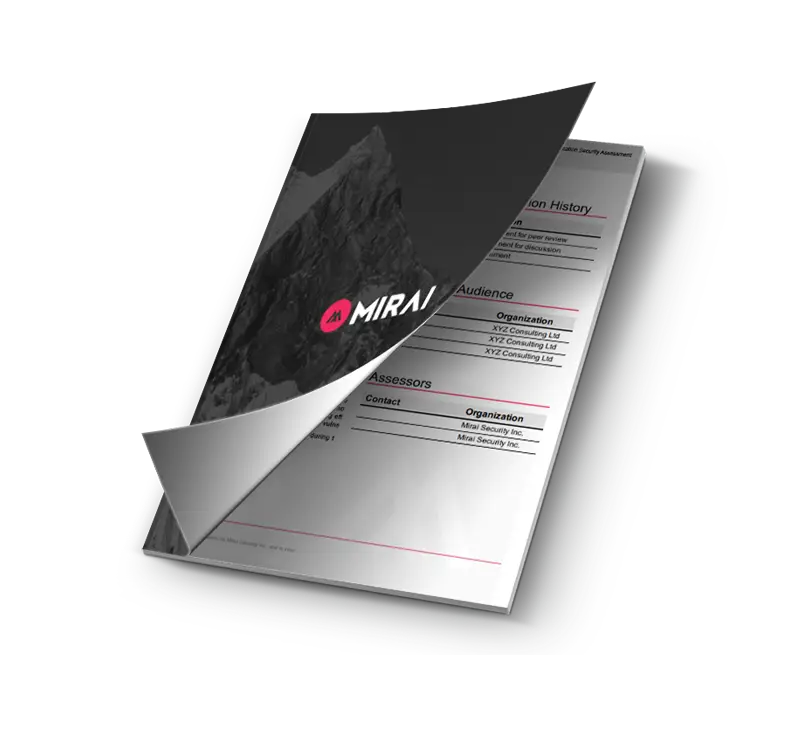 Our

Post-Incident Report

includes the following:
An Executive Summary
A Timeline of Events
A Record of Evidence and Artifacts Acquired
And Prioritized Recommendations for closing identified security gaps
In cybersecurity, it's better to be

proactive

than reactive
We also offer the following Incident Response Preparedness services to improve your organization's security posture before an attack:
Determine how susceptible your organization is to ransomware

Develop an incident response plan tailored to your business
Assess your team's IR capabilities with an engaging cyber incident simulation
Mirai Security is the first cybersecurity engineering firm with certified specialists in incident response, security testing, cloud security, governance, risk & compliance, application security, and human risk. We have extensive experience designing security architectures in highly regulated industries such as telecom, finance, critical infrastructure, and healthcare.